ABOUT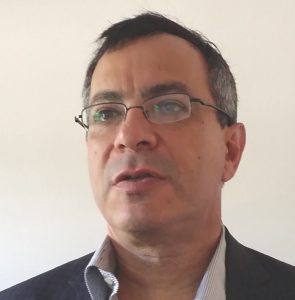 Linsey Law, PLLC and its principal attorney, Larry Linsey, are primarily focused on supporting companies engaged in the areas of technology, entertainment, and professional services. We have successfully negotiated agreements on behalf of our clients with some of the biggest companies in the world, including, by way of example, Google, Sony, Johnson and Johnson, Pixar, Lilly, Abbott, Viacom, and Comcast – and of course with midsize and smaller companies and institutions as well, such as Pep Boys, Discovery, John Hopkins University, ITV America, Dermira, Meijer, and the Holocaust Museum.
Some of the services we typically provide are:
Negotiating master services agreements/professional services agreements for the provision of technology, software, and ancillary services – and many other types of agreements as well
Acting as production counsel to entertainment companies
Acting as rights and clearance counsel to entertainment companies
Preparing a variety of agreements and documents for companies conducting clinical trials,including for sponsors and CROs
Trademark prosecution
Strategic advice and counsel
The firm's founder, Larry Linsey, offers a powerful combination of legal expertise and senior business management experience as a founder and executive of a successful software company. Larry has drafted and negotiated thousands of agreements, and has also been responsible for delivering a profitable bottom line. He genuinely understands how his clients' business needs inform their legal requirements, allowing him to advise and assist clients in a clear, pragmatic, and efficient manner.
A few highlights include:
J.D. from UC Berkeley School of Law (Boalt Hall), the premier law school for intellectual property law
Attorney at O'Donnell and Shaeffer, LLP, a Los Angeles intellectual property law boutique
Co-founder of TrialTrac, Inc., the creator of TrialWorks CTMS, and the foremost clinical trials management software provider to biotech companies
Led the sale of TrialWorks to ClinPhone (then the world's largest clinical trials technology provider), then headed its CTMS business unit, leading it to the highest profit margins of any unit within ClinPhone
Worked in the motion picture and television industry in a variety of capacities, including as a screenwriter and producer
Education
University of California, Berkeley (Boalt Hall) School of Law – J.D.

Articles Editor, Boalt Technology Law Journal
Prosser Prize, Legal Research.

University of California, Los Angeles – M.F.A., Screenwriting

President, Motion Pictures/Television Student Association

University of California, San Diego – B.A., Visual Arts

Dean's List, University Research Grant recipient
Bar Admissions
State of New York
State of California